In Memory of a Terrific Dog and Family Member
4/1994 - 7/2006
<![if !vml]>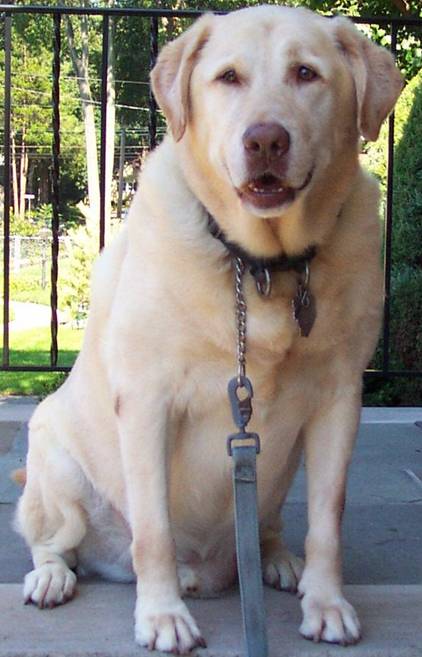 <![endif]>
The Labrador Retriever is the most gentle, people loving dog on the planet. Max is certainly
a people dog and especially loves children. However, he's not much of a watch dog. Sure,
he'll bark when hears a noise or sees a stranger on the block but that's about it. If they get
too close they are in for a wet smooch and a rousing hello. Great visual deterrent though, he's
over 100 lbs and no need for a "Beware of the Dog" sign! He's part of our family and we
sure like having him around to keep us company and entertained!
<![if !vml]>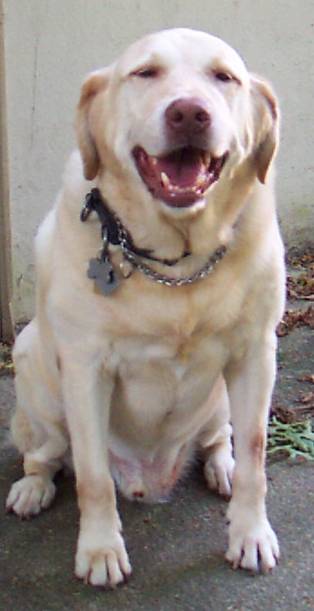 <![endif]>
Max in his "I'm cute and smiley" pose. Notice the pinned
backed ears, big smile and squinty eyes. This is dog body
language for "how about a cookie!"