IRLP Node 4676 comprises a standalone Micro-Node running the Centos 4.8 Linux operating system connected to an Alinco DR-235T 222mhz FM rig. A powerful PC is not needed, the audio bandwidth is about 8KB/s (64000kbs or 8bit word x 8khz sample compressed by a factor of 2 yielding 32kbs) and a low end, available spare PC is just fine. Before the addition of the new Micro-Node I was running a Dell PII 400Mhz machine with an old SoundBlaster ISA card. This worked great (see photo below) for about 6 years (24x7x365)! However, there is a requirement of an always connected cable (or DSL) connection with a dedicated or DHCP IP address.

How to Access IRLP via Node 4676
Tune to 223.600 Mhz, simplex with a 141.3 Hz PL tone. Make certain the frequency is idle with no ongoing QSO.

Touch-tone in the 4 digit node, channel or reflector number (click

HERE

for a list of nodes) you would like to contact.

Wait until you hear the station you are connecting to identify itself.

Pause a few seconds to make sure there is no ongoing QSO and then make your call to the node or reflector (a reflector is just like a repeater

so use normal repeater protocol, guidelines

HERE

).

Be sure to allow several seconds after keying up before speaking to allow the connection across the Internet to send audio to the distant end. If you
don't do this, the first word or two will be chopped off at the distant end.

When the session is finished, wait for a silent period and then touch-tone in "73". You will hear the station you were connected to ID. Remember, you
must type in the "73" while the distant end is idle.

There is a time-out timer, therefore if you are only listening the connection will automatically shut down after a few minutes. Of course, if you are
carrying on a conversation the connection will not time-out. Be sure to disconnect when you have completed the call.
Before you utilize this node please make certain you understand ALL of the operating procedures by going to the IRLP site.
How to Access EchoLink via Node 517996
Follow instructions above for frequency access to node.
Touch Tone # prior to EchoLink node number access.
Follow EchoLink protocols as detailed HERE
Thanks and Enjoy!
NODE PICTURES
Old Node: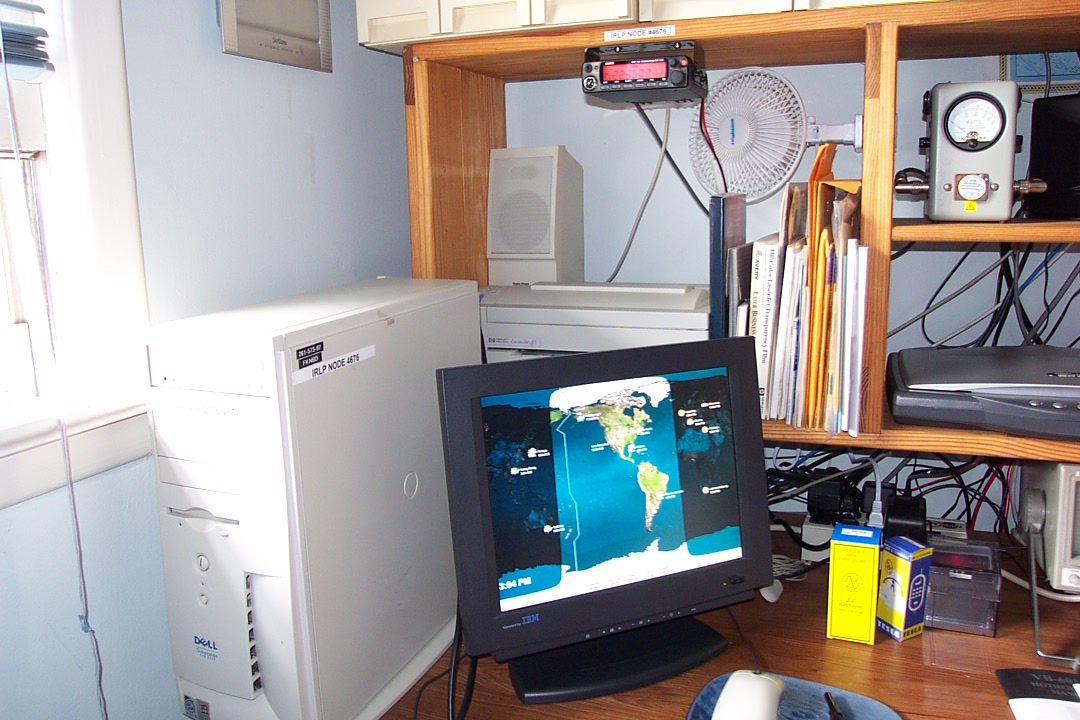 Updated Micro-Node: